Woooooo Furiends
Today my Mom took me and Earle and Anvik for a hike. Daisy came too but that ain't our choice!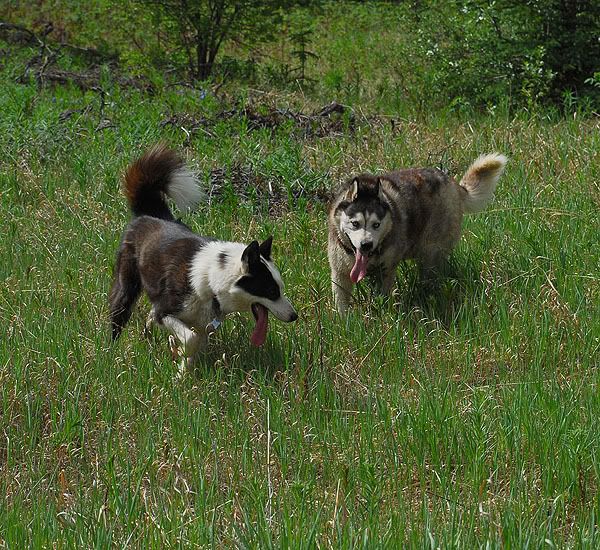 Me and Earle go for lots of walkies together cuz he needs extra exercise and we get along real good!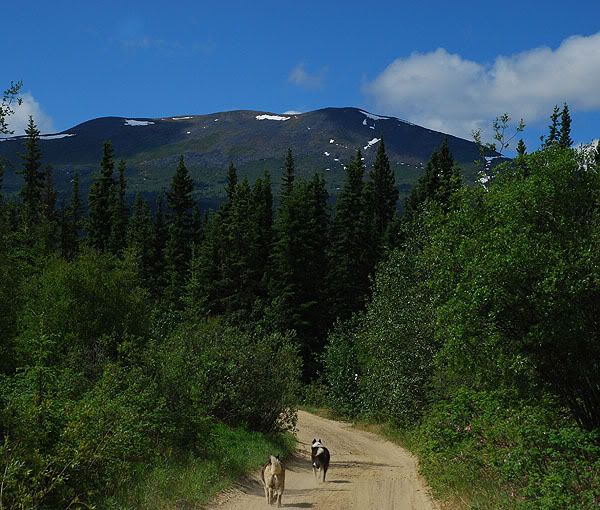 It was a beautiful day for a hike!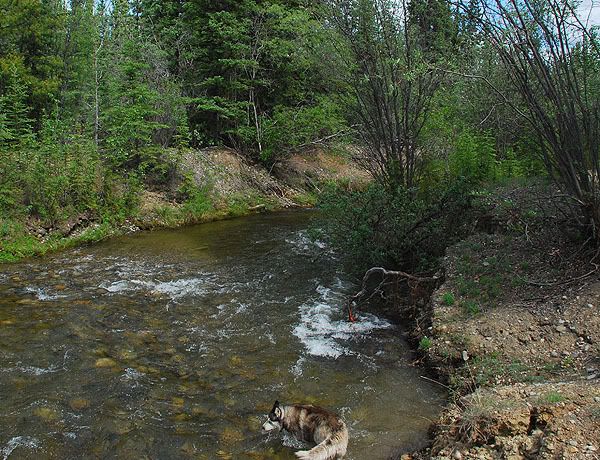 We went to this place called Wolf Creek today. Daisy likes to swim in the river! She's a water dog. If my Mom didn't take her I dont think Daisy would get to go swimming very often!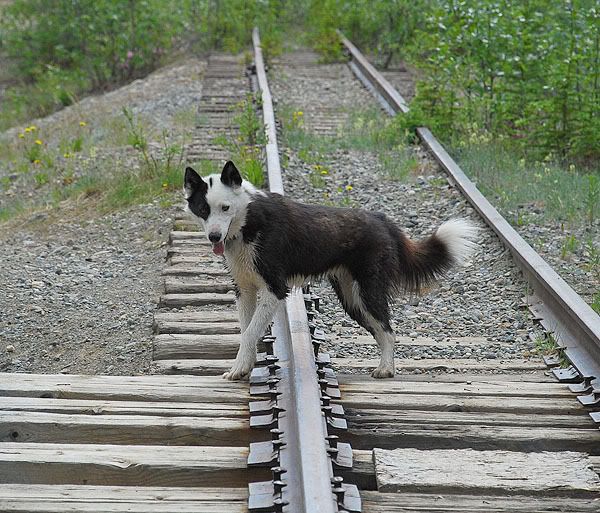 When we were done swimming we went walking on the tracks but we had to cross this bridge thing. I did not like that. I was freaking out! I couldn't figure out how to cross it and I thought I might fall through into the river!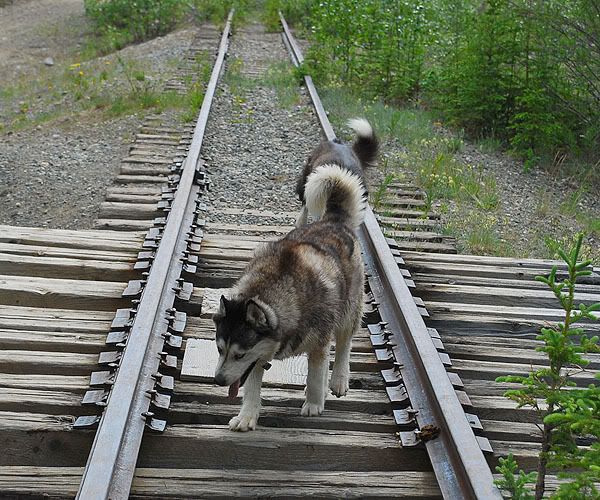 Then Earle came back and helped me. He went in front of me and showed me where to put my paws! He's like the nicest big brother there ever was!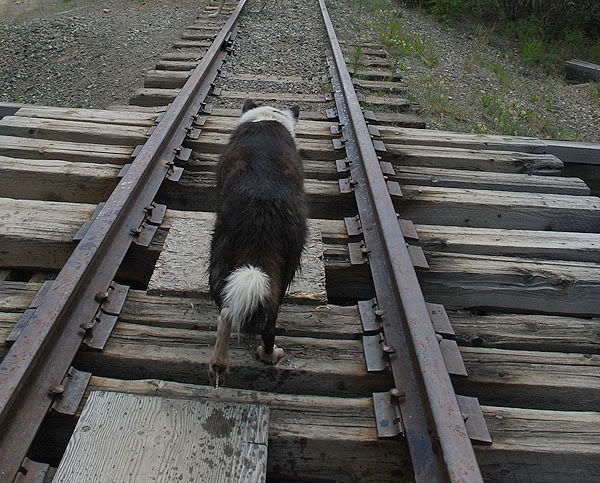 On the way back, I wasn't nearly so freaked out and I crossed all by myself!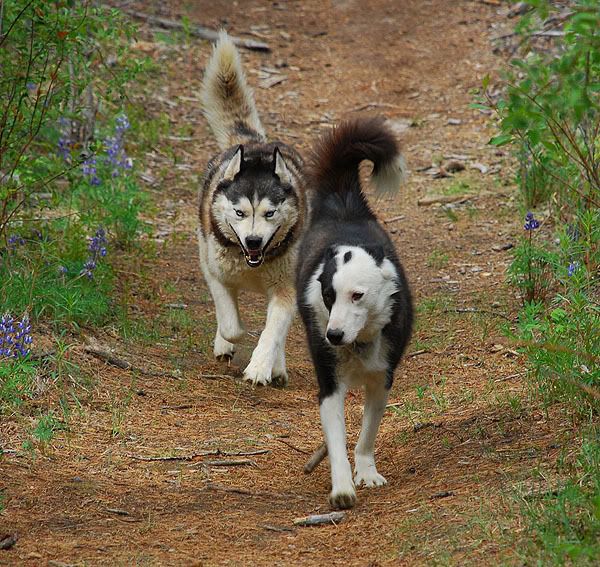 Next week is Earle's birthday. I think we should have big party for him cuz he's just so nice!!
Thanks for helping me Earle. You rock!!
WOOOOOOOOOOOOOOOOOOOo
Tehya