Wooooo Furiends
My Mom tricked me today...this morning she said "let's go for a car ride, Tehya." I love a car ride, but this one ended up at the vet. Ok, well, I'm not sick so how bad could it be! Well, Let me tell you, it was BAD! I got poked and prodded in my most sensitive areas. They said I had trouble with my anal glands. I do not like having my tail touched ever!! I had no choice but to yelp and wiggle and get away from those people!
Then it got worse, Mom left with me at the clinic! Left me with people who wanted to torture me!!! They gave me some sleepy medicine and after that I can't remember a thing! Who knows what they did to me!!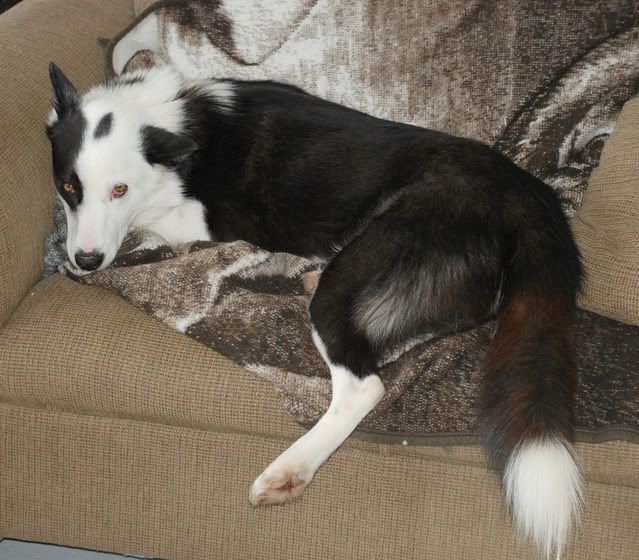 I'm still all dopey! I don't even wanna get off the couch. I am not a sleepy kind of dog. This is just terrible....I can't believe how Mom tricked me. So mean...
My butt does feel alot better already though. Maybe it wasn't all terrible, but I won't be falling for that trick again!!
Sleepy wooos
Tehya