WOOOO furiends,
Today a nice human friend of my Mom's gave her some caribou bones. His dogger, my buddy Cobber, couldn't eat that many bones, but all of us can make quick work of them! So I'm in my pen, chewing my bone, minding my own business, when I noticed someone else was minding my business!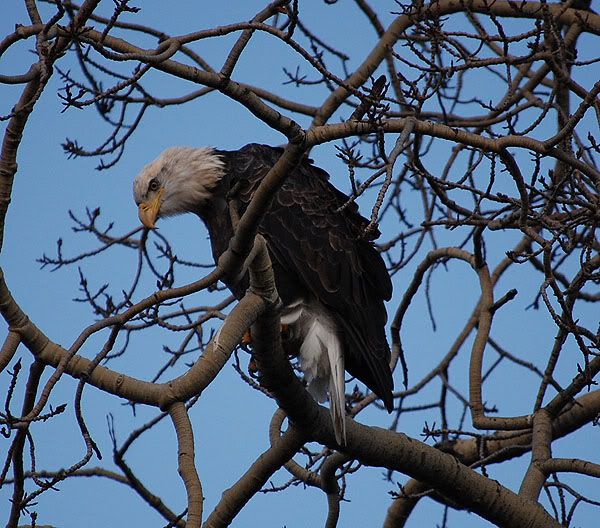 An Eagle was watching me! He wanted my caribou snacks! Sorry, dude, that's my dinner, get your own!!!
Mom did make all our cats go in the house. They have a fenced in kitty run where they can safely play. Safe from huskies and foxes and stuff like that, but Mom wasn't so sure it was safe from eagles. The kitties can't go back out there til the eagle finds somewhere else to hang out! They are pretty happy by the woodstove anyway!