WOOOO WOOO Furiends.....
I had a very good birthday. Thanks so much for all your nice comments. Mom gave us all moose bones to chew on. I got a new stuffy and some tennis balls. Pingo stole the tennis ball, but whatever, she likes them more than me anyway!
But my best birthday present came from Mother Nature!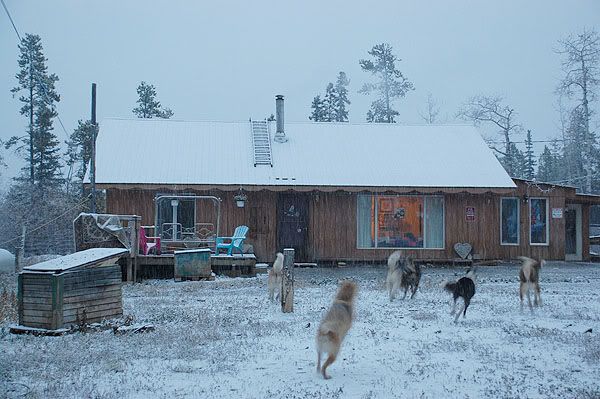 She gave me SNOW!!!!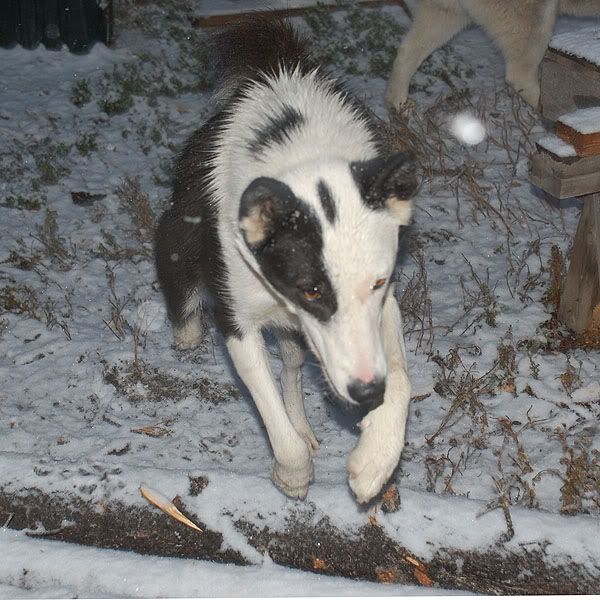 What could be better than running around with your buddies in the snow?
This snow didn't stay for too long, just a day or so, but more will coming very soon!