Wooo Furiends
A few days ago we got a really big bunch of snow, close to a whole foot of it fell from the sky. Our trail vanished under the snow!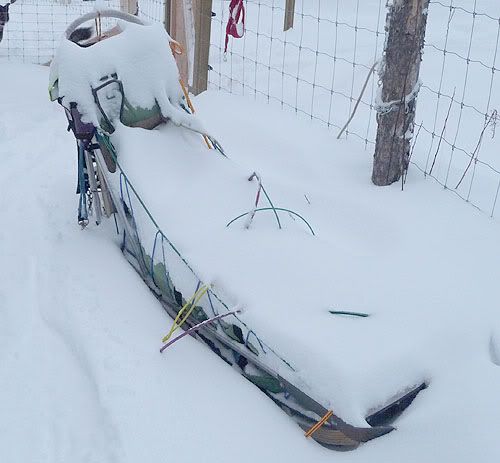 Look our sled was covered in snow!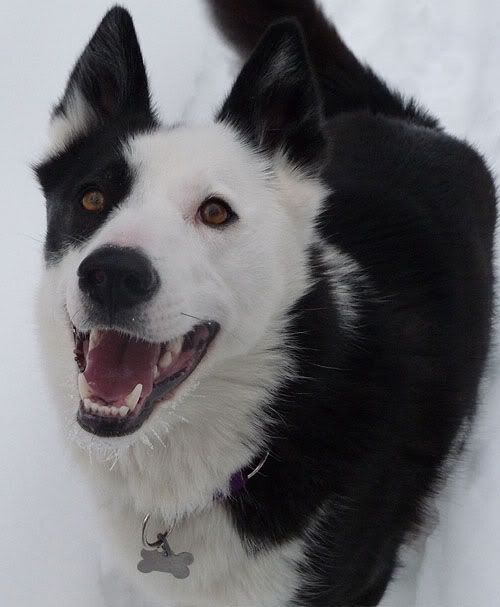 On Sunday afternoon,Mom said "Tehya come with me, NO JUST TEHYA". Now that may not mean much to you doggers who only have a couple siblings, but when you got 25 of them one on one time with your Mom can be hard to come by! It's a happy day when Mom says "JUST TEHYA". Mom had these big funny looking things on her feet and we went walking down the trail. Mom says they were snowshoes!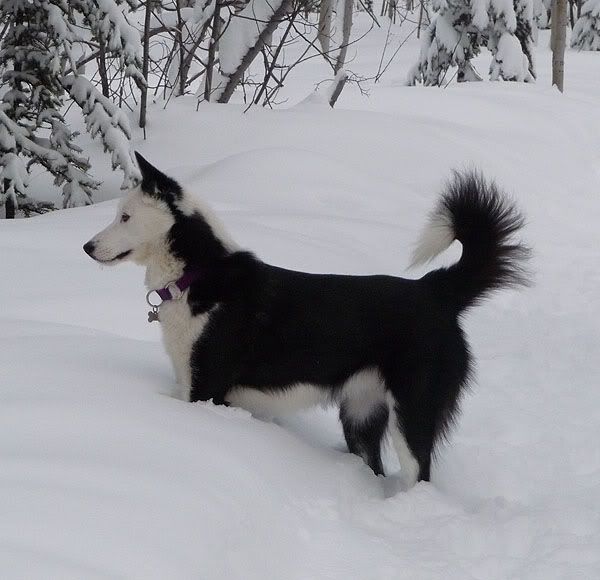 Look there was so much snow you can't hardly tell that I have front legs! It was so much fun to play in!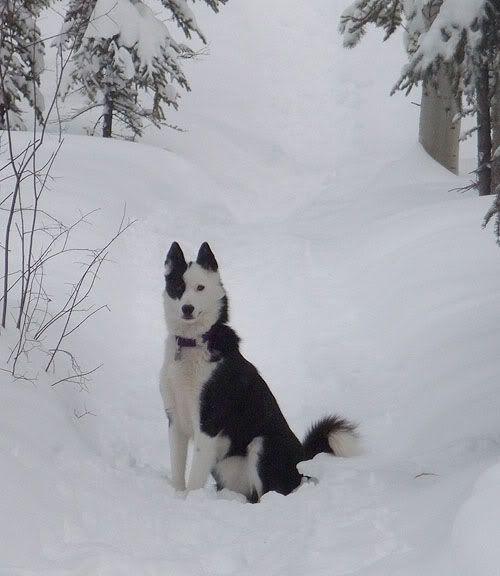 Check me out! Don't I pose good? I was waiting for Mom to catch up with me! Mom walked with those snowshoes things down to where our trail gets busier and the snowmobilers go zooming. We set a pretty good trail!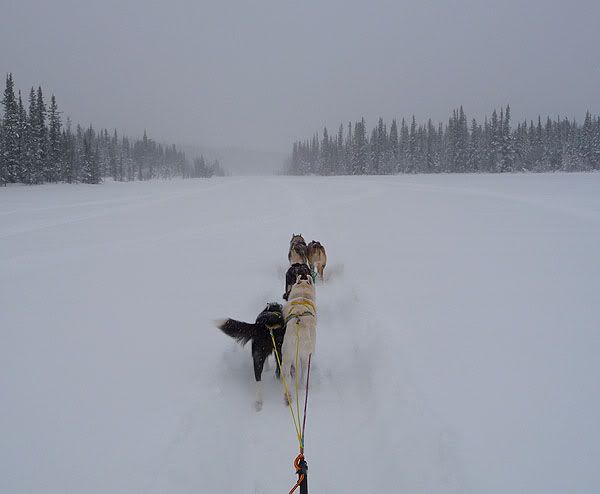 It was kinda snowy and blowy the next time we went running but at least we could find our trail! We are not fans of blowy weather!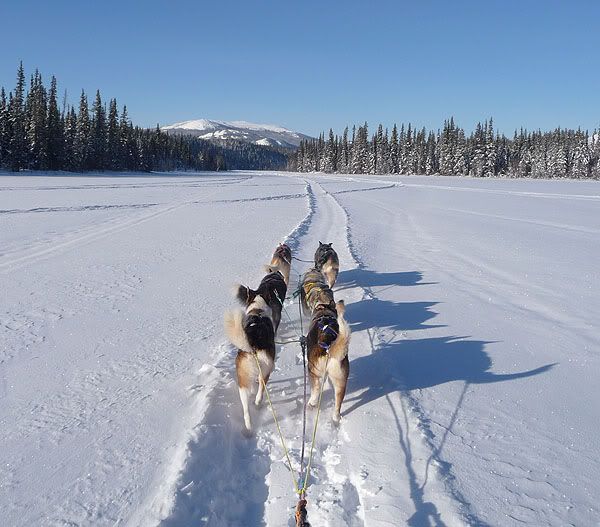 Today was nice and cold, -25C, but not blowy. We are fans of that kind of weather!!!
WOOOOOO
Tehya