Wooooo FUriends
I won't be able to post for a couple weeks. My typist, also known as Mom, is going away. And get this...she's taking my Dad with her!! They are both leaving us!! That has never happened before. Usually one of them goes away, like when my Dad goes to work or Mom goes to see those little people she loves, but they never BOTH go away!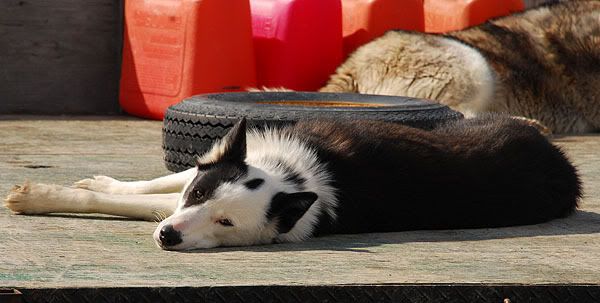 See how sad I am about this!!!
Ok, actually, I was just bored cuz spring is boring! Seriously, spring is boring!!
We are a bit nervous about this being left thing though. Mom tells us they will come back and she keeps asking us to behave ourselves. I always behave, but as you know my brothers can be a bit troublesome!
Our Auntie Stephanie is coming to take care of us. She's already here actually, learning about us before our humans leave us! She is a nice lady and she has lots of experience with doggers, plus she is learning to be a nurse so she can take care of us if we get hurt! Her boyfriend, Dave, came too. That's good cuz taking care of us can be a 2 person job, especially when you aint used to it, like our Mom is!
My humans are going to Cuba. Mom says that is a hot island where she is going see stuff and relax. I suppose she needs to relax. I don't know why she can't just take me for a walk! That's relaxing!! My humans got hitched 10 years ago on May 15. Dad says they need to celebrate their anniversary...again, I think a nice long walk with me would be a good celebration! But whatever, I hope they have a fun time and get home to me safely!
Bye fur now everyfur!
WOoooooooooooooooooooooo
Tehya the abandoned babydog!