Sheesh, I'm almost two and my human just let me get a blog.

Oh, I should introduce myself before I start ranting!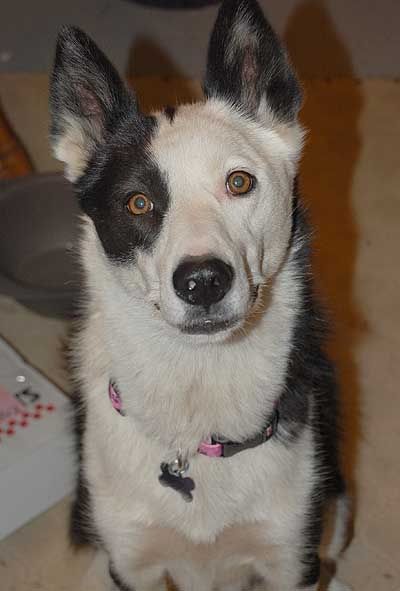 My name is Tehya, that means precious in Cherokee...cuz I am precious! I am a border collie-husky mix. I'm little, smart, always on the go and always up for an adventure! I'm also a sled dog, but I get to sleep on the couch too! My human doesn't think sled dogs have to be chained up and outside to be working dogs! We aren't a race team, we just run around for fun! I'm learning to be a lead dog. Mom says I'll be great when my brain turns on...whatever that means!



I have lots of doggie friends. My best buddy is Anvik. That's him in the picture. I like to chew on him and he likes to be chewed on! There are 25 of us here. We mostly get along(why is Mom knocking on that piece of wood?). I am the Babydog. I will be two this month. I'm at least four years younger than everyone else here. We even have a couple dogs who are pushing 15!!!

We are almost all rescued dogs or rehomed. Some of us weren't in any danger in our first homes, we just couldn't stay there! I was running around, minding my own business one day in February 2007, when some dude from Animal Control caught me and put me in a cage. My owners wouldn't post my bail and I was just about to be sent to the Bridge when my Mom's friend, Deb, rescued me. She saves Border Collies. I'm not quite border collie enough or quite husky enough for a breed rescue. So she called my Mom. Cuz my Mom is a sucker!! Yup, she's a sucker!

It took a few days to convince her adopting a six month old girl dog was a good idea, but 18 months later we both agree it was one of the best ideas she ever had!

I hope you will enjoy my adventures. I hope my human remembers to let me type again soon!

WOoooooooooooooooooooooooooooo
Tehya the Babydog