Woooo Everyone
I got a bit distracted with the arrival of my new brofurr, but now it's time to get back to the pack intros!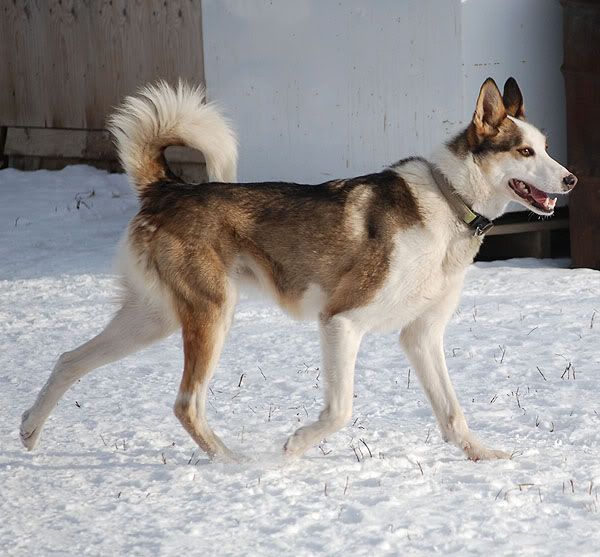 This is Ozzy. You already met his littermate, Mac. Mom calls Ozzy a troublemaker. He's very yappy and active. Sometimes he starts a big ruckus in the yard! Usually that means he needs some exercise. A tired Ozzy is a good Ozzy. He's very shy with people he doesn't know, but he loves Mom. Ozzy is a good sled dog, but he gets really skinny! Mom had a buncha tests run on him last year to make sure he wasn't sick. He ain't, he just burns alot of calories. Ozzy gets special high calorie food and lots of it. He eats more than Heyoka and he only weighs 40 pounds!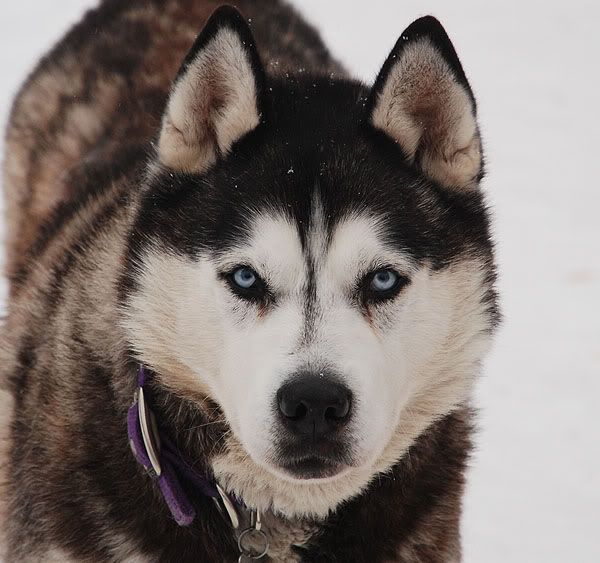 This is Earle. He is one of only two dogs here who ain't never lived anywhere else. Earle has been with Mom and Dad since he was a little puppy! He's a very, very nice boy. When a new one arrives here, they almost always meet Earle first. He likes all dogs! He likes kids, he likes big humans and cats and everyone. Earle is just plain ol' nice! Earle has some health troubles. His thyroid is all wonky and he has to take pills twice a day, plus he has a special diet cuz he has chronic pancreatitis too! He can't have any fatty, yummy treats or he pukes and pukes and pukes! He takes happy pills too! Earle is a bit of a worrier, especially when our routine gets changed even a little bit. When he worries, he rips his fur out. Now he is on Clomicalm and he doesn't do that anymore!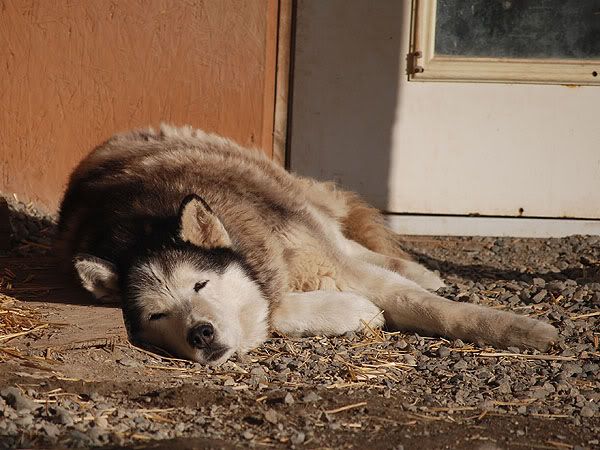 Last one for today, this is Bandit. Bandit is one of our seniors. I think he's the oldest boy dog in the pack. He will be twelve next month. Bandit is a cranky old man dog, but Mom says he's always been that way! He likes to guard his treasures all day. He has lots of weird treasure things, like Dad's work gloves! Bandit used to live next door to us, but he ran away from them all the time. One day, Mom just didnt' take him home. His people knew where he was and if they wanted him back, they coulda come over! But they didn't and a couple weeks later, Mom came home and found a bag of Bandit's stuff hanging on our door! They even dropped off his AKC papers....no one else here has those! Now very nice people in Bandit's old house and Bandit lives here forever!
More intros later this weeek!
WOOOOOOOOOOOOOOOOOOOOOOOOOOOOOOOOOOOo
Tehya