Yesterday I got to meet my new brofurr nose to nose
See how smart he is, putting his head down. It's like he knows that I am the boss of him! I can be a bit bossy, so I've been told!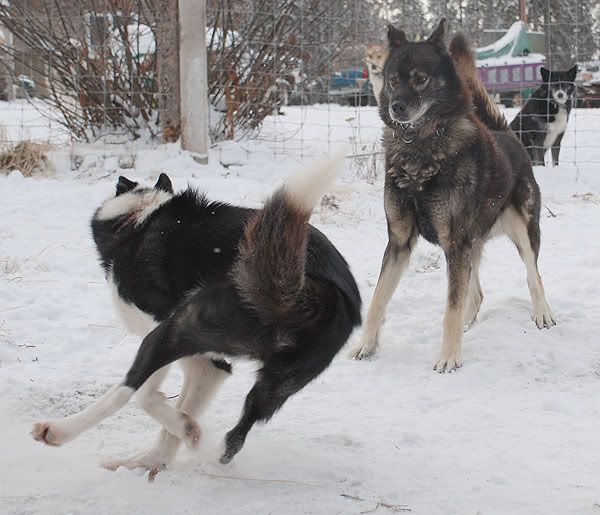 I like him!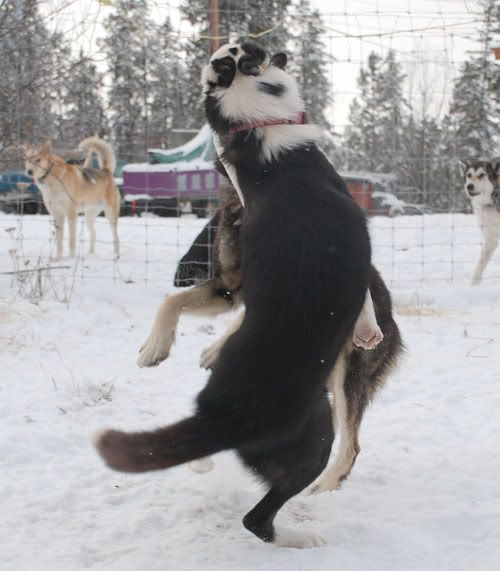 I like him alot!
Reggae likes me too. He likes to play bitey face and wrasslin' and when we played chase he let me be the chaser. I do love that game, but I hate being chased! Like I said, I can be a bit bossy!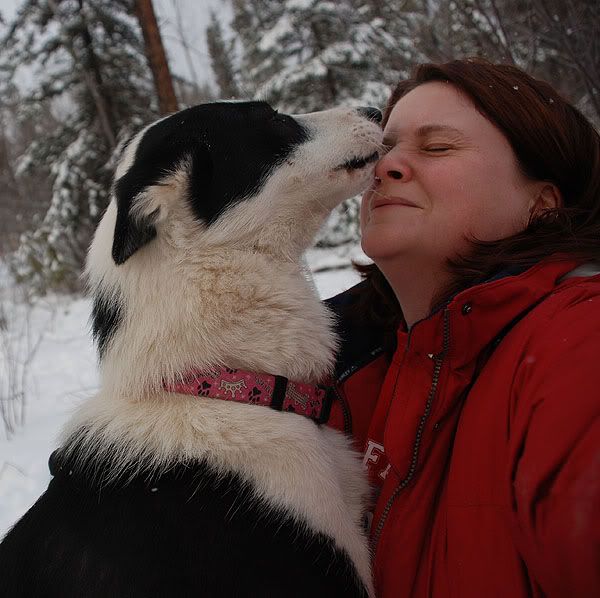 Thanks for the new brofurr, Mom. I think this is gonna work out just fine!