WOOOOO Everyfur
Yesterday my Mom left very early, which is weird cuz it was Saturday and she usually stays home on the weekends. She went to see her friend, Trish, where Sleet and Paxil used to live. She came home with this: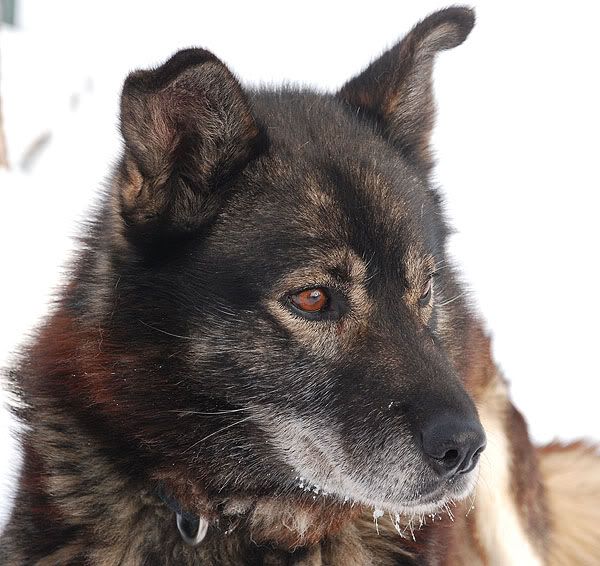 His name is Reggae! Mom says he's our new lead dog and my new brofurr!! He's 9 years old, but he acts like a young dog! He's very healthy and seems pretty happy. Trish is nice to her dogs so it's not like he's been hit or anything mean. He just didn't fit in with her other dogs anymore cuz they are really fast and run really far. Our Mom is a more laid back musher. We usually only take six or eight dogs at a time and we don't go more than about 20 miles most days. Mom doesn't race so it don't matter how fast we go either. So Reggae should be a good fit for our team!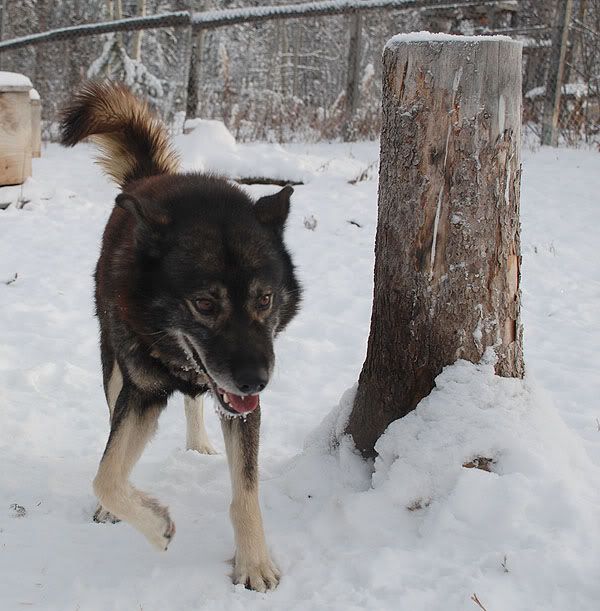 Mom says he is gonna help train me. So when he has to retire, hopefully not for a couple years, I will be ready to take over! That sounds good to me.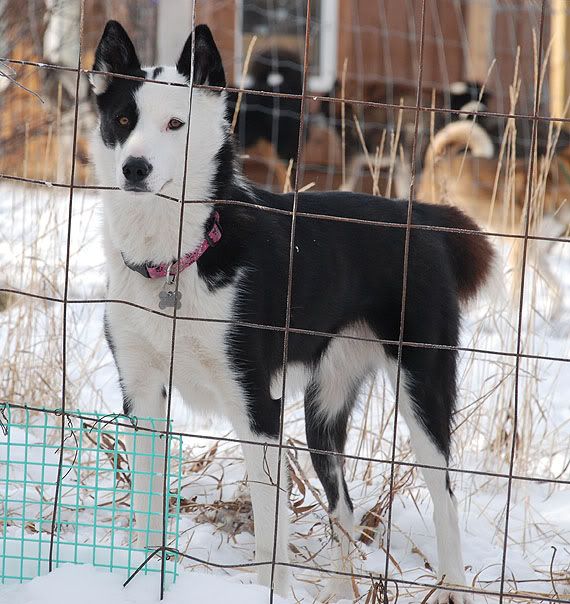 I've only sniffed him through the fence. He seems nice enough! Mom says he's a bit shy, but not like Delta kinda shy, just a bit nervous. Can't blame him for that. After all he is in a new place and it's kinda crazy here! Mom says today she's gonna let Reggae in my pen so we can get to know each other!
WOooooooo
Tehya