Woooo furiends
Today I learned to do something new. I went skijoring with my Mom! It was fun!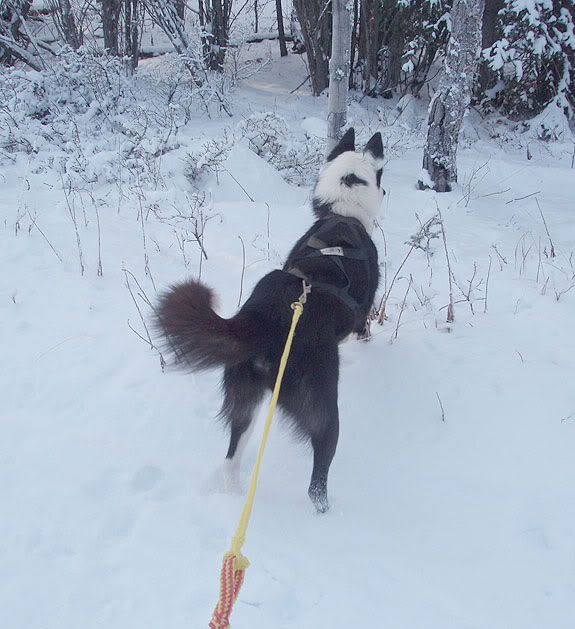 It took me a few minutes to figure out that I wasn't supposed to run off into the trees and stuff! Mom went "TEHYA NO" a few times, but we never crashed!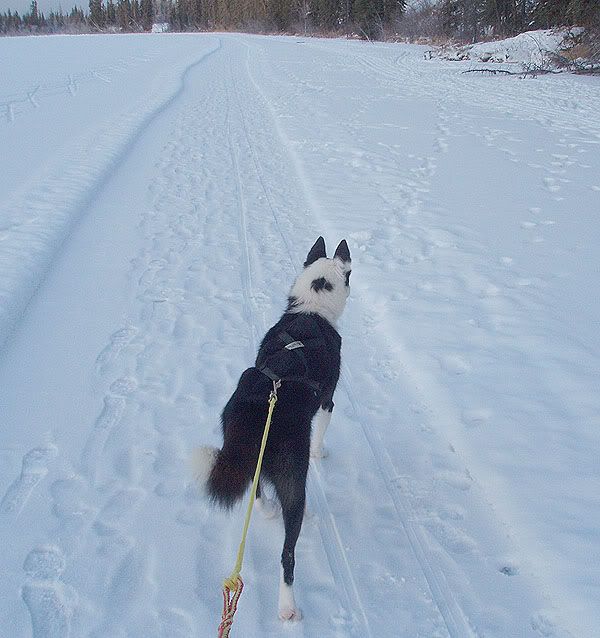 But I figured it out and we were zipping down the trail! We went on the lake too. There were lots of trails there to practice on and no trees for Mom to crash into!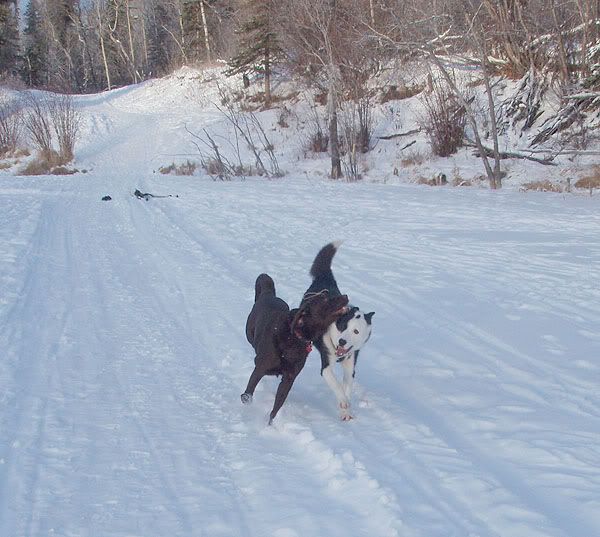 I even made a new friend. Mom gave me free run around time cuz I was being such a good girl. This chocolate lab named Coco was on the lake. We had a good game of chase and bitey face. I never played with a lab dog before so I didn't know that they liked to play bitey face too!
Wooo
Tehya