Woooo Furiends
We hope you all had a very happy holiday time. I had a lot of fun! We had a visitor for a few days, my Dad's step-mom.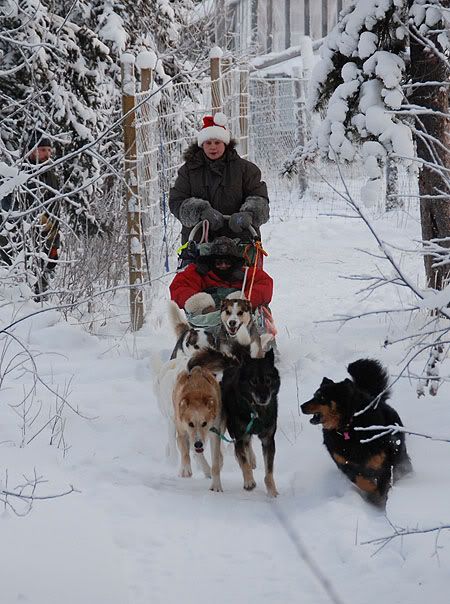 Christmas Eve me and my teammates took her for a sled ride! I'm in the middle of that team, but you can't see me behind Reggae's big ol' head!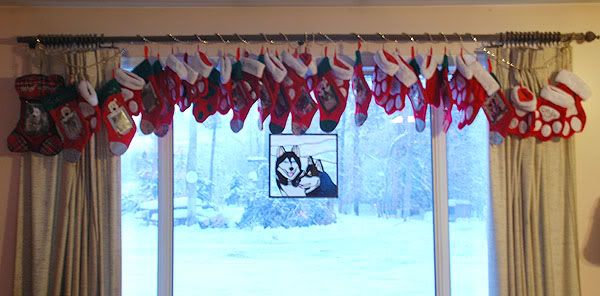 We each got a stocking in the window!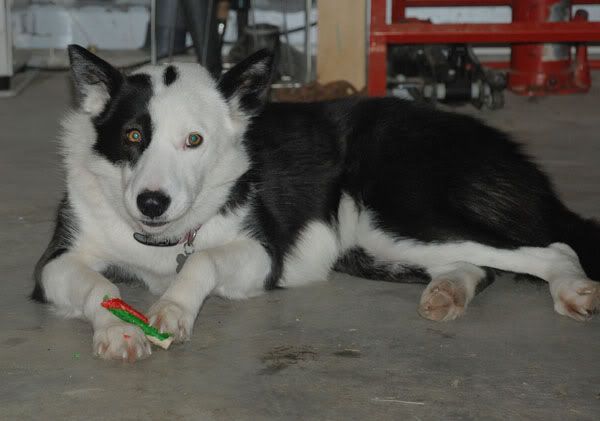 And Christmas morning there was a rawhide candy cane in our stockings! Santa Paws musta brought them!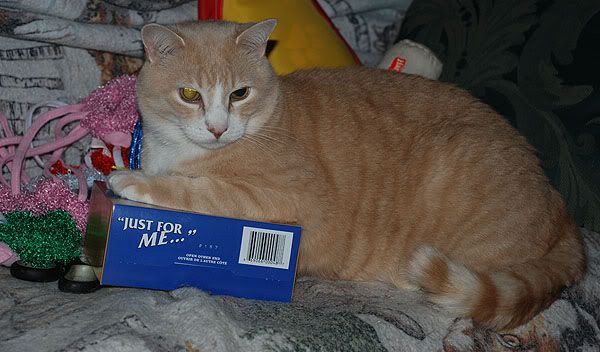 My Grandma sent us a bunch of treats and toys. Mom had to rescue the box of doggy biscuits from that cat, Pete. Silly cat, those aren't for you!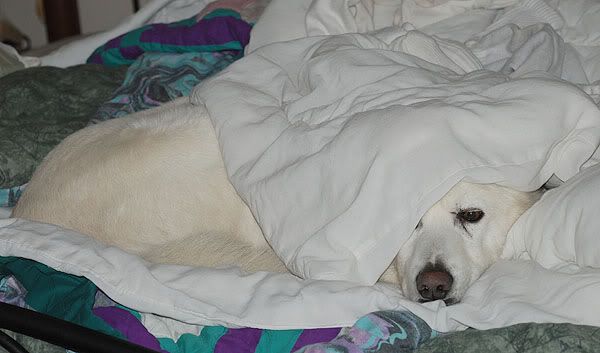 it was all a little much for Pacer, but I was right in the middle of everything. That's where i like to be!
We hope you had a Merry Christmas and that 2009 brings you only good things!
Wooooooo
Tehya and furmily!