Wooo wooo furiends
It is very frosty here lately...for weeks actually it has been very cold! Today it is -40C!!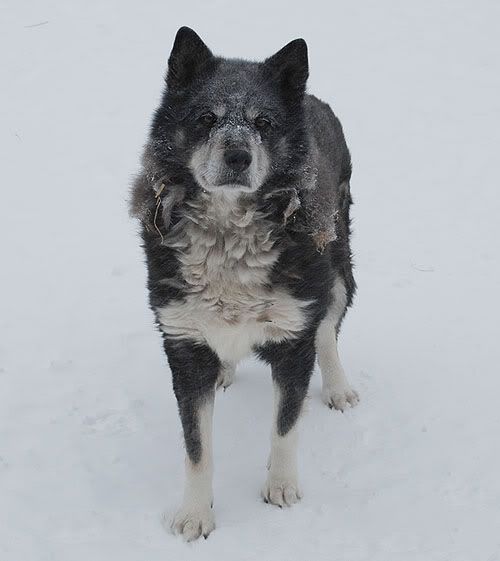 We are frosty huskies! That's my brother, Delta!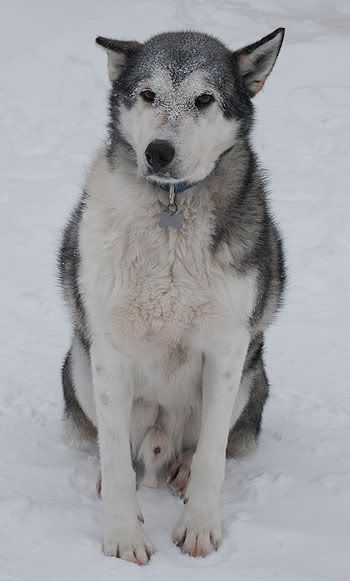 We have been practicing our pathetic looks! Founder is very good at that look! Looking pathetic gets us in the house quicker sometimes!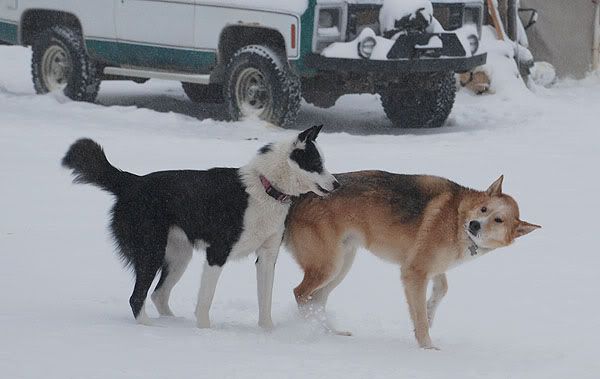 I prefer to stay warm by playing with my buddies. It's harder to find someone to play with when it's this cold though!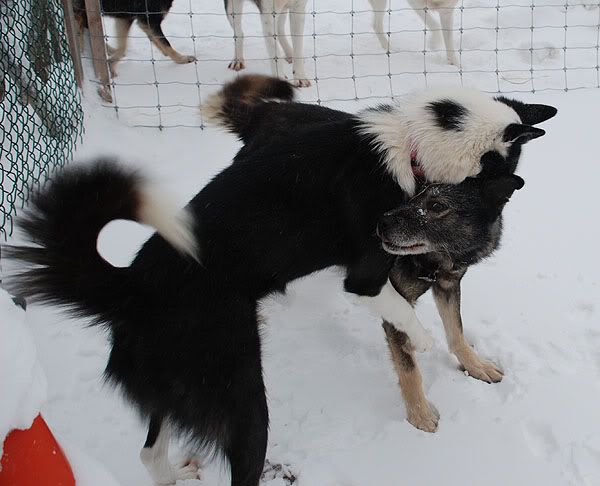 Fortunately, Reggae agrees with me....It's never too cold to wrassle!
Wooo
Tehya