WOooo furiends
Look what was at my house!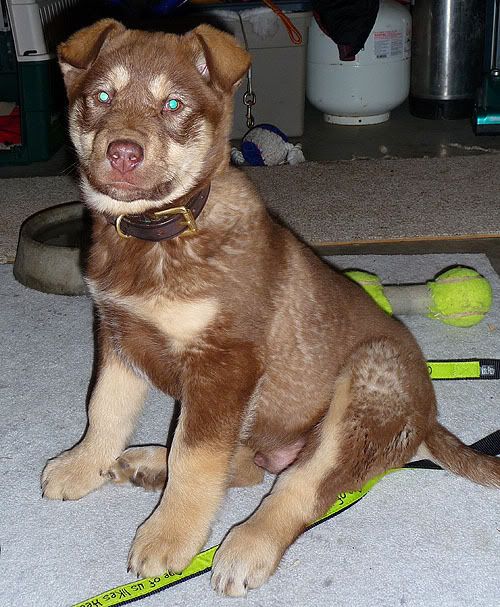 A real babydog! This is King Tut. He is only 8 weeks old! We think he is a lab mixed up with a malamute kind of dogger. He is gonna be huge!! He has some big paws already!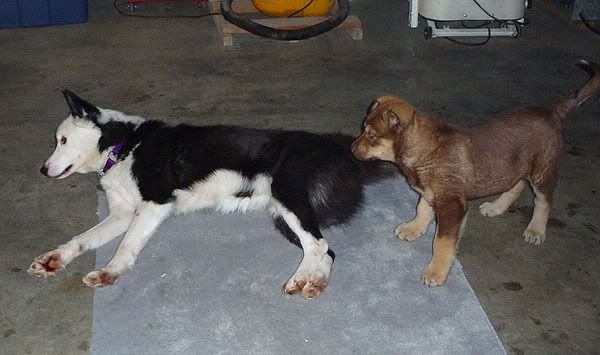 I helped Mom and Dad take care of that puppy. I wasn't real sure what he was at first, but we got to be friends!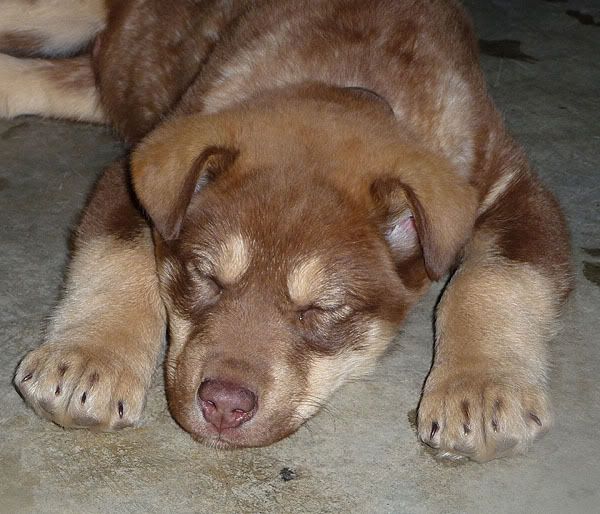 I helped tucker him out so he had a good sleep last night. He had a very busy day today so he needed some rest! This afternoon my humans took him to the airport and met his forever human. Little Tut got on an airplane and flew away. His forever human is a very nice man and Tut will have a good life with him! We are glad for him, cuz he had it kinda rough so far--out in the cold with yucky foodies and not very much loving!
I am extra glad he didn't stay too long. I got enough siblings and I already got to share my humans with them!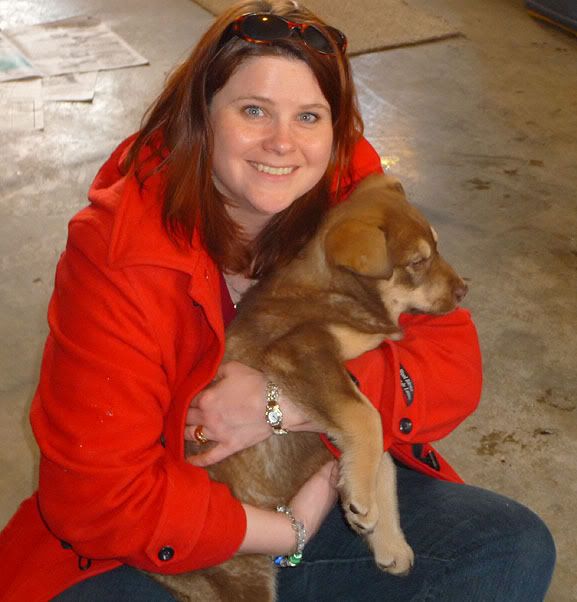 My Mom was a bit too fond of that puppy! I must admit I was a bit jealous! Muskwa was so jealous he just about lost his mind every time that puppy went near Dad!
Plus I am the babydog around this place!! I ain't giving up my title to some other babydog!!
Have a good life, Tut! It was very nice to meet you!
WOOOOOS
Tehya