Woooooooooooooo Furiends,
Mom decided that we needed to go running again right after our gong-show run. That's what Mom calls it when things go all crazy! So Tuesday night after her work was over, well the work she gets paid for, we went running!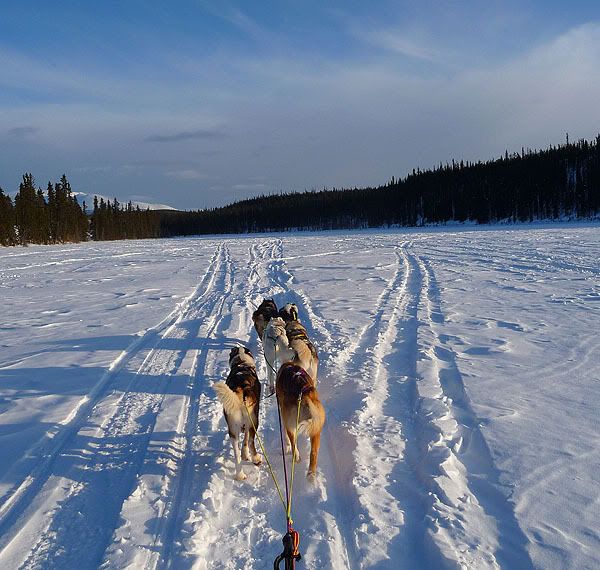 She let Reggae lead again(with me!), which was a good thing cuz we ran into a bunch of loose dogs and a guy skijoring. Reggae might not always turn where Mom tells him, but he never ever ignores her when she says "on-by"!
Everything went good on this run. We all had fun and all got home together!
Wooo Tehya