WOOOOO Furiends
We have a visitor at our house.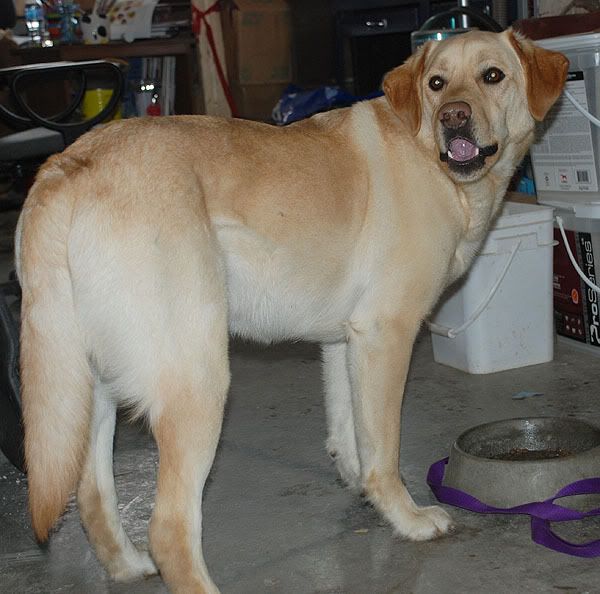 This labby dog just wandered up our driveway yesterday! That caused quite a commotion, but he just wouldn't leave. So Mom and Dad let him come in our shop, where he ate three big bowls of foodies! He's a very nice dog. I am keeping him company until his people find him. Mom called all the usual places to report a found doggy and she put up some poster.
If you live around Whitehorse and you know this dog, please leave a comment. I will get our phone number to you!
He's a nice boy, neutered and friendly, surely someone is missing him!
Woooo
Tehya