WOooo Furiends,
Mom said she would make it up to me after her abuse last week...Regardless of the fact that my butt feels 100% better, she was still wrong to leave me at the clinic with people who tortured me! Yesterday, she finally made it all right again!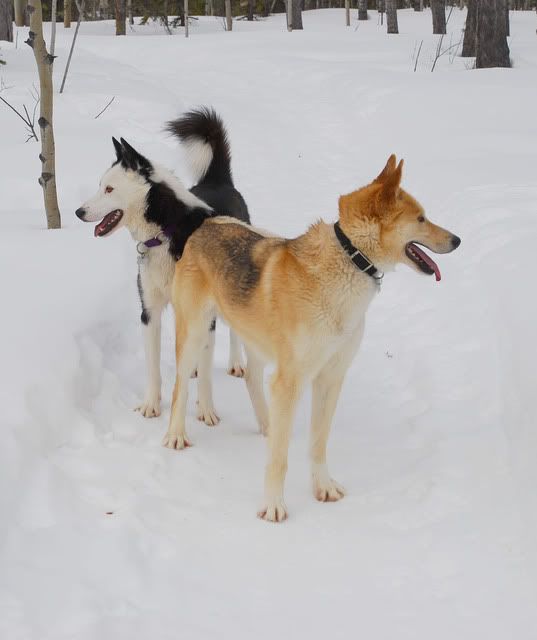 We went running around! Anvik got to come with us and Daisy, cuz we never go anywhere without Daisy!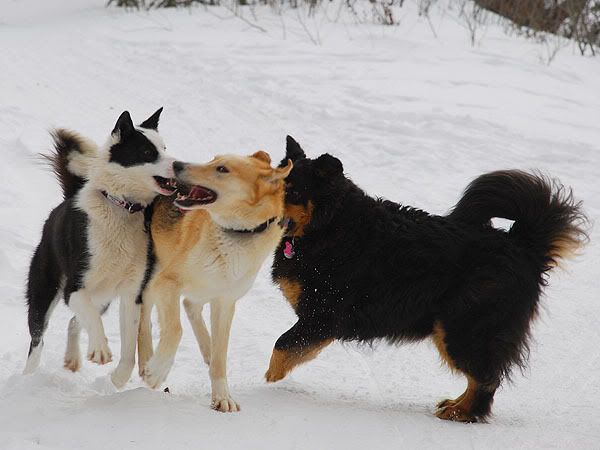 She's pretty good at supervising our games of bitey face so I guess it's ok that she tags along all the time!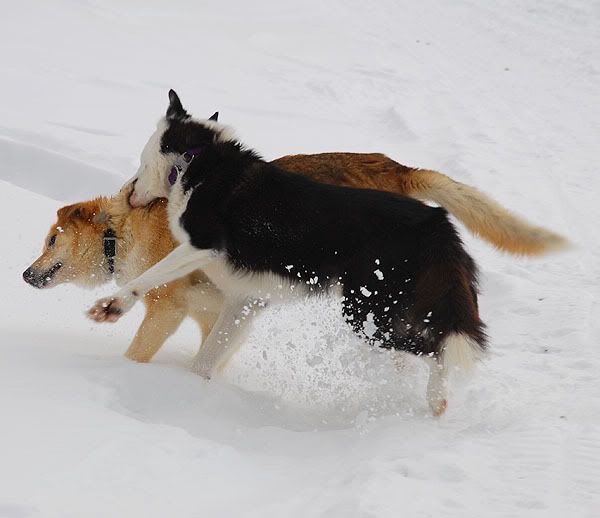 Me and Anvik had tons of fun! We wrassled..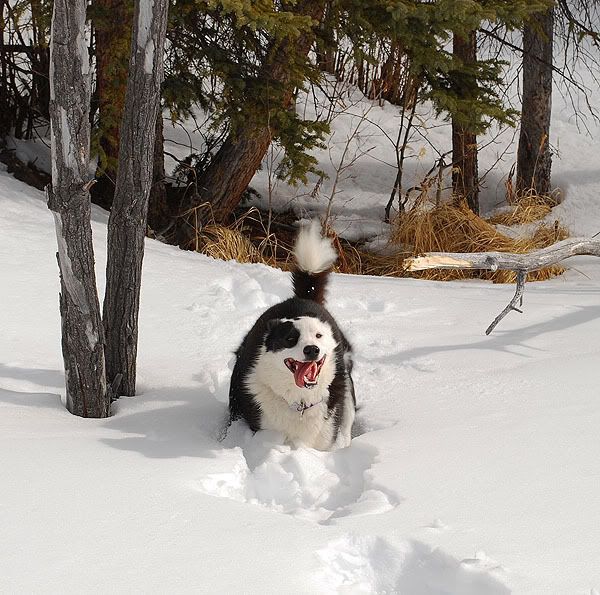 we ran..
We dug in the snow! We still have tons of snow, but it's getting a bit too warm for running on the sled. I think we are done being sled dogs for now!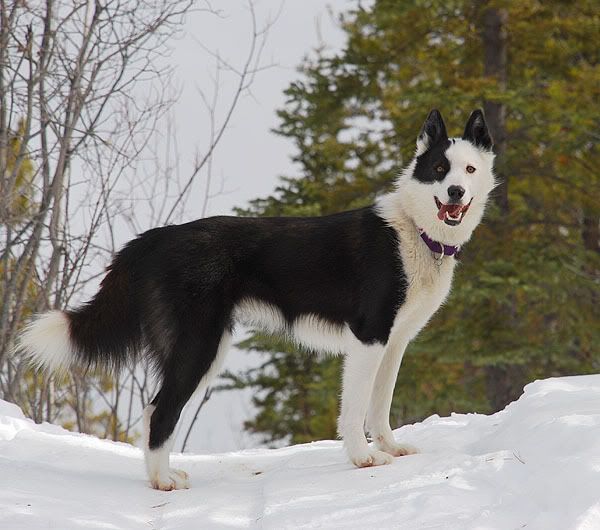 I had a most fabulous afternoon playing in the sun and snow with my BFF, Anvik, and my Mom. I guess I'll forgive her for the butt incident now!
WOOOOOOOOOOOOOOOOOOOOOOOOOOO
Tehya